What Are You Grateful For?
November 26, 2019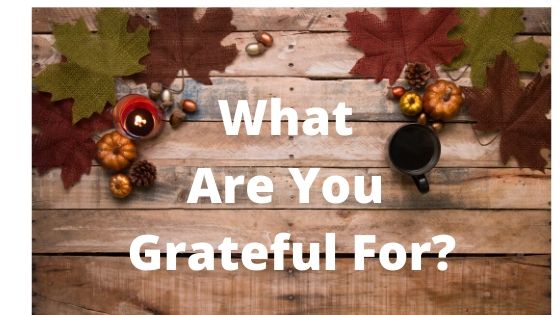 Every year during thanksgiving dinner, we often go around the table and everyone names one thing they are thankful for. But wouldn't it be great if we adopted a thankful mindset year-round?
According to Lewis Howes the author of the inspirational book The School of Greatness, "Life is better if you develop an attitude of gratitude." In other words, we should make it a daily habit to express thankfulness and appreciation in all parts of our life. Howes states, "If we concentrate on what we have, we will always have more. If we focus on the things we don't have, we will never have enough."
It's easy to take our blessings for granted and focus on what we don't have. However, there are many people in the world who live without the basic necessities of life. For instance, last year, I worked on a writing project for a nonprofit in Ethiopia. The people in the village were challenged with not having enough food to feed their families and lacking adequate healthcare and basic education for children. It made me realize how blessed I was to live in a comfortable home with an abundance of food and clean running water. I also reflected on the fact that I had access to quality healthcare and education.
Be Thankful for The Little Things
So how do we develop a gratitude mindset? Below are a few ways Howes suggests to get started:
Wake up every day and express to yourself what you are grateful for.
Tell whoever you are with at the end of the day the 3 things you are most grateful for.
Tell whoever you are with right now (significant other, friend, family member, etc.) the 3 things that you are most grateful for in this moment.
Start a gratitude journal: express gratitude in this journal every night by noting the things that you are grateful for, proud of, and excited about.
Acknowledge yourself for what you have done and accomplished in the last day/week/month/year. Instead of comparing yourself to others, give yourself credit for the big and small things you have been doing!
Acknowledge other people and thank them for inspiring/helping/supporting you — oftentimes people wait their whole lives to be acknowledged (and it happens far too infrequently)!
Try adopting a few of these habits and I guarantee you will have a much more fulfilling life.
Happy Thanksgiving!