What Are You Doing to Stay Relevant?
July 23, 2020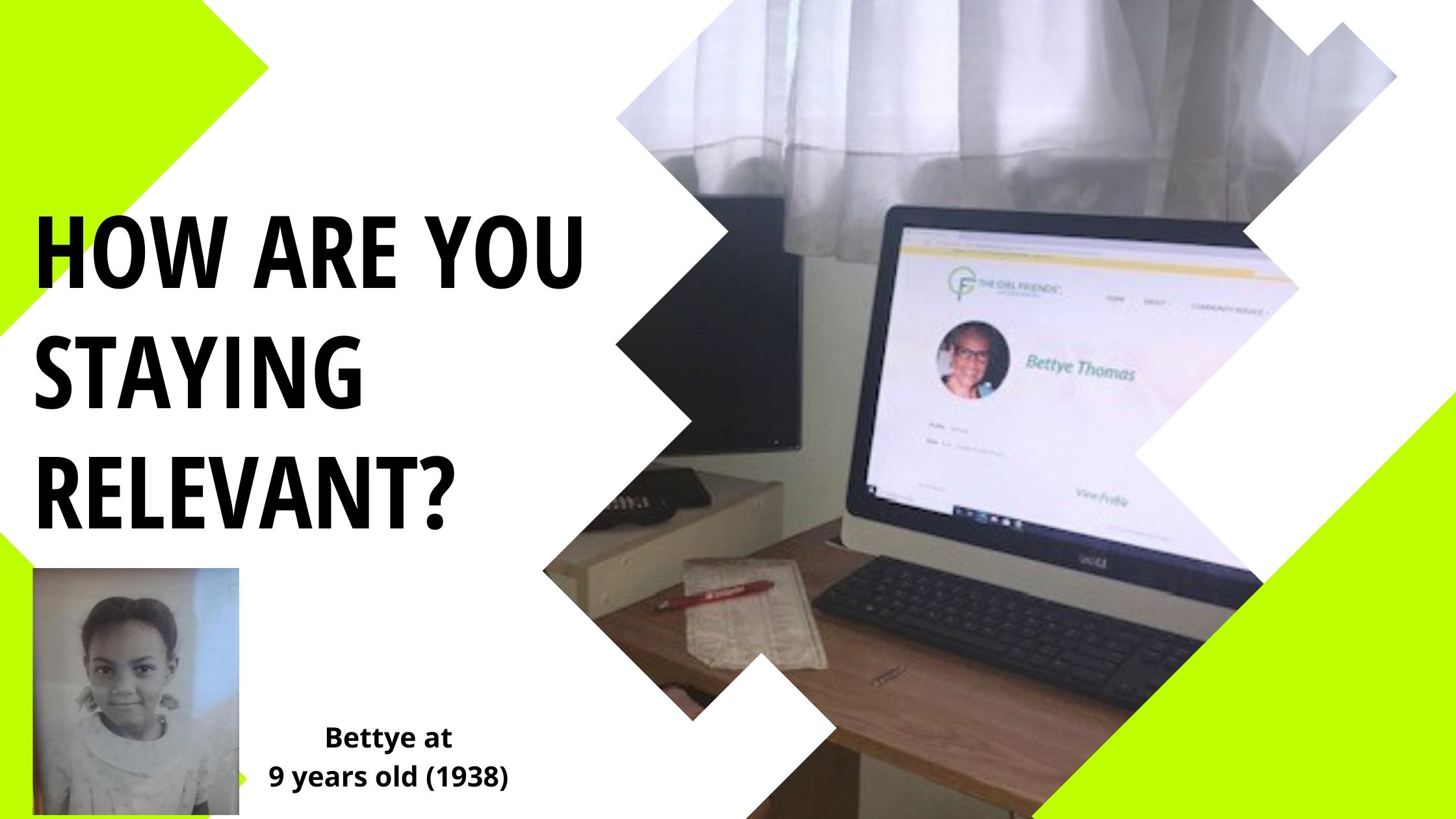 As we are all experiencing high anxiety during this pandemic, it is sometimes difficult to step back and find the bright spots.
I am in a national women's organization. The nearly 100-year old organization is focused on friendship and community service. A few weeks ago, approximately 15 of our chapter members came together for a drive-by social distancing birthday party for Bettye, one of our beloved emeritus members who turned 91. We literally drove up with balloons, flowers, posters, cupcakes, champagne, cards and a tiara! Because at 91, you definitely need a crown!
Bettye is a retired educator who wears her age like a badge of honor. But what I admire the most is that she has never let age stop her from learning, and is very much relevant. In fact, she rarely misses a monthly luncheon meeting. And she still drives locally. If our meetings happen to be an hour away, one of the members usually picks her up to avoid her being on the road.
Due to the Covid-19, we held our April meeting virtually and Bettye was totally on board. The monthly theme was "Who's that Girl Friend," and everyone had to send a younger photo of themselves for the game.  Bettye was one of the first to upload a grade school photo from 1938 and send it to me via her iPhone. Although she has a Dell computer, she called me two weeks before the meeting and shared her concern about how to get on the video Zoom call. Two days before our meeting, I walked her through the process via Facetime. Once she was finally online, she was so excited to see us both on camera. And on the day of the Zoom call, she not only successfully signed on but invited another member over to join us who is even older than her.
During the recent launch of our website, Bettye was determined to get on our members' only site and figured it out before some of our younger women.
Research shows we are living longer. Bettye's determination is certainly an inspiration to me. As I look to the future, I decided I want to be relevant like Bettye. How can we stay relevant as we age? Below are some tips to get you started:
Upgrade Technology–If you still are holding on to your blackberry or flip phone because it's easier than typing on an iPhone or an Android, then run to the nearest store and get updated. Not to brag, but 91-year-old Bettye has an iPhone 7.
Give Modern Culture A Chance. My cousin teases me about not knowing any music past the year 2000. While I happen to love my 1970s and 80's music, I will listen to some of the new groups my younger friends and family members play. Ok–I'm just not in love with rap music!
Get Moving! Working out gives me energy. While I'm not a long-distance runner or no longer able to do step aerobics I did years ago, I can hold my own when it comes to walking two-to-three miles and lifting weights! Besides, I tend to think better when I exercise.
Know Your Limitations—At last count, I have 35 nieces and nephews and they range from 5 to 45, including the next generation. However, I've never tried to drink them under the table. I respect their youth and what their bodies can handle. I also know what my body can and cannot handle.
Don't Share Your Pains with Everyone. That's right–keep your aches and pains to yourself. A friend told me about someone she had just met, and the first thing he talked about was his aches and pains. While I found it amusing, it also made me realize how inappropriate putting all of your personal business out there can be. Was she immediately turned off? Yes!
The world as we know it is already very different from that of February 2020.  The skill sets needed to survive will be everchanging. For instance, all of us have had a crash course in mastering Zoom and other technology platforms. The bigger question for us is how will we adapt to our new normal and stay relevant? Will we be able to adapt to new technology and systems in 5, 10, 20 or 30 years from now? Can we comfortably adapt like Bettye, who was born in 1929 when computers were unheard of?
One thing is for certain, to stay relevant and keep up with the pace of change, we will have to be proactive about updating our skills and, like Bettye, be a continuous learner.