How to Strengthen Your Cultural Competency
February 27, 2020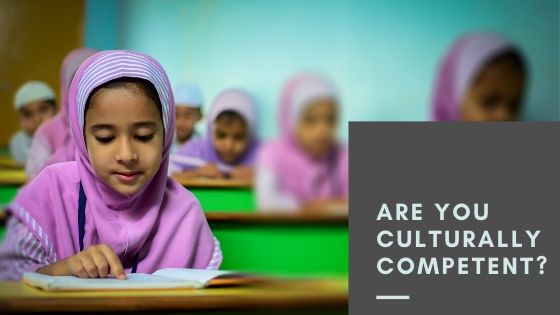 People often mispronounce my name. When it happens, I politely correct them and inform them it's "LaNella," like "Vanilla with an e." I usually get a surprised look at first, but then it quickly registers with most folks.
In a former position, my team and I were responsible for putting together global communications meetings. The live webcasts involved an in-house audience of approximately 200 employees from North America, as well as a few hundred employees from around the globe in Latin America, AsiaPAC, and Europe, Middle East, Africa (EMEA).
Each year, one of the quarterly meetings was reserved for employee recognition. It was a big deal and a great way to engage employees. The communications team would reach out to those who were being recognized to ensure we pronounced their names correctly. We would then insert the phonetically correct pronunciation of the names into the talking points.
However, on one occasion, one of the leaders decided to "wing" it. Without practicing ahead of time, he began rattling off awardee names from around the globe. And, you guessed it, he mispronounced several employees' names who resided in Asia. To make matters worse during the formal presentation, he began laughing at himself as he "butchered" each name. The employees failed to see the humor. It was indeed a case of culture incompetency, and the Asian colleagues rightfully complained.
Due to this cultural faux pas, the entire organization underwent a cultural competency training program.
In this diverse global world, encounters between different cultures are part of everyday life. According to the writer Randa Abdel-Fattah, we are, at almost every point of our day, immersed in cultural diversity: faces, clothes, smells, attitudes, values, traditions, behaviors, beliefs and rituals.
That's why it's essential to be culturally competent. By definition, cultural competence refers to an ability to interact effectively with people of different cultures. Cultural competence comprises four components: (1) awareness of one's own cultural worldview, (2) attitude towards cultural differences, (3) knowledge of different cultural practices and worldviews, and (4) cross-cultural skills.
Here are some general cultural communication tips you can adopt from ITAP International, an organization that specializes in global, cross-border consulting:
Avoid regionalisms, analogies (sports) and humor.
Be conscientious about titles, honorifics, and the pronunciation and spelling of names.
English is a second language to many. It takes more processing time to understand and speak in a second language, so speak a bit more deliberately (slowly), avoid jargon, and avoid words that may be unfamiliar to your listeners.
Use active listening–pay attention to the words used, the context, and the way the message is said. And also read between the lines.
WHEN USING ENGLISH:
Keep the messages short and simple.
Select words that are most commonly used.
Use appropriate currencies and measurement dimensions.
Cite examples.
Repeat important points.
When writing, use subheadings to delineate a new topic.
ON TELECONFERENCES
Provide a written agenda in advance.
Send a face-book with short bios with work and personal data that participants provide.
Vary the schedule–on global calls, someone is going to be working at night.
Record outcomes/minutes and send them in writing.
Notify in advance those people who will be asked to speak/present–give them enough time to prepare
Periodically check–if everyone is still on the call?
WHEN USING EMAIL
Avoid ALL CAPS/BOLD = shouting.
Keep messages, sentences, and structure simple. Add attachments for those who want more.
Assume everyone is reading your email– your company is…
Check punctuation and grammar.
Do not be too casual.
Use a subject line: Action Required, Action Requested, FYI (by when).
What is a reasonable response time?
If you receive no response, pick up the phone and call.
Below are other ways you can develop skills to better understand different cultures:
Try a new food from a different culture (Shrimp fried rice doesn't count!).
Invite someone from a different culture to have dinner at your home.
Participate in other cultural celebrations.
What tips do you have to increase our cultural competency?