3 Ways to Take the Stress Out of Planning Vacation
June 20, 2019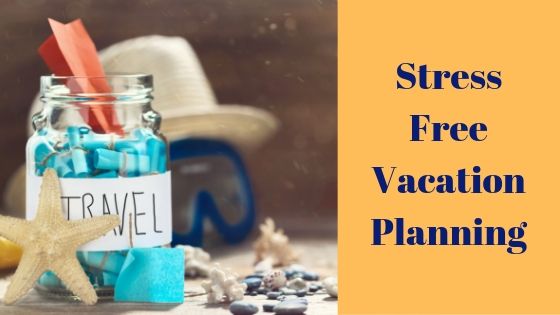 The official summer season will kick off on June 21 and many of us already have planned our vacation escapes. We look forward to resting, relaxing and de-stressing. However, for some of us, just the thought of preparing to be out of the office for an extended period is stressful.
What if I'm not available for an emergency? What if I fall behind at work? What if something falls through the cracks while I'm gone? The numerous "what ifs" are sometimes enough to say "fuhgeddaboudit" and kiss your vacation time goodbye. Or, we take our computers with us and work through vacation, rather than delegating. I'm guilty as charged!
And apparently I'm not alone. According to a study by U.S.Travel, 53 percent of employees had unused vacation days at the end of 2017. Americans forfeited 212 million days, which is equivalent to $52.2 billion in lost benefits. Wow!
So how can we reclaim our much-needed time to rejuvenate and disconnect from the day-to-day hustle and bustle? While it's difficult to remove all stress, here are three suggestions that can help all of us prepare to leave the office:
Begin planning early. Three to four weeks before your scheduled departure begin prioritizing those things on your to do list. This will also allow you to clearly assess what's urgent, what can be delegated and what can wait until you return. Ask yourself:
What can I complete prior to leaving?
What can wait until I return?
What projects need to keep moving while I'm away?
How much time can I devote to getting the priority projects completed before my departure?
Notify people of your plans. Unfortunately, your vacation may not be on the top of everyone's list. Sending a reminder to your manager, employees and clients enables you to manage expectations well before you're gone.
Delegate tasks. Don't you hate it when someone throws something over the wall without any context. Proactively collaborate with coworkers in advance of your departure so they know exactly what they'll need to do to keep projects on track. Also, leave relevant project files on your desk or in your online project collaboration area such as Dropbox so those coworkers have access to finding any answers.
Remember, the world and our jobs can keep going without us. There is life outside of work. So, unplug and enjoy your summer—even if it's just a staycation!
Do you have additional tips for stress free vacation planning? Let me know.